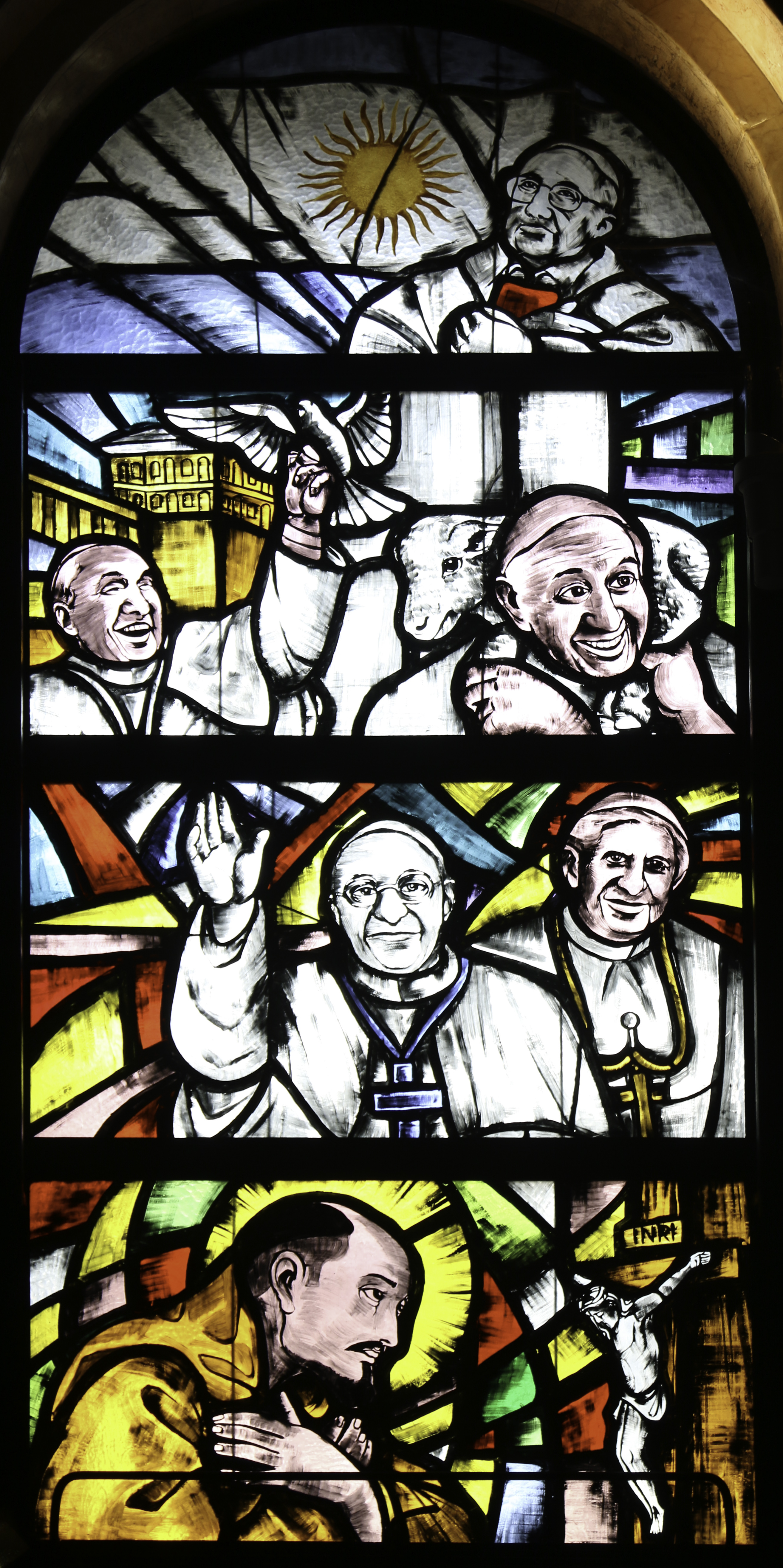 Pope Francis window, Manila Cathedral © Lawrence OP
Tim McEvoy, on conversion and discernment.
Austen Ivereigh, on reform and resistance.
Gemma Simmonds, on women and the Church.
Elizabeth A. Hoare, on a Protestant view of Pope Francis.
James Hanvey, on discernment and encounter with Christ.
Jorge Mario Bergoglio, on sharing in the cross.
Guillermo Randle, on discernemnt and the cross.
Massimo Faggioli, on synods and synodality.
Gerry O'Hanlon, on Church reform.
Dushan Croos, on young people in the Church.
Pierre de Charentenay, on the geography of Pope Francis.
Martin Maier, on Pope Francis and Ignacio Ellacurķa.
To see the full table of contents, and download a free article, click HERE.
Please click here to subscribe to The Way,
here to order a single copy,
and here for a sample copy.
Subscribers may download the whole of this issue here . You will need your subscriber number; if you have requested an electronic subscription a reminder of this number will have been e-mailed to you. Otherwise please e-mail us to obtain your number.