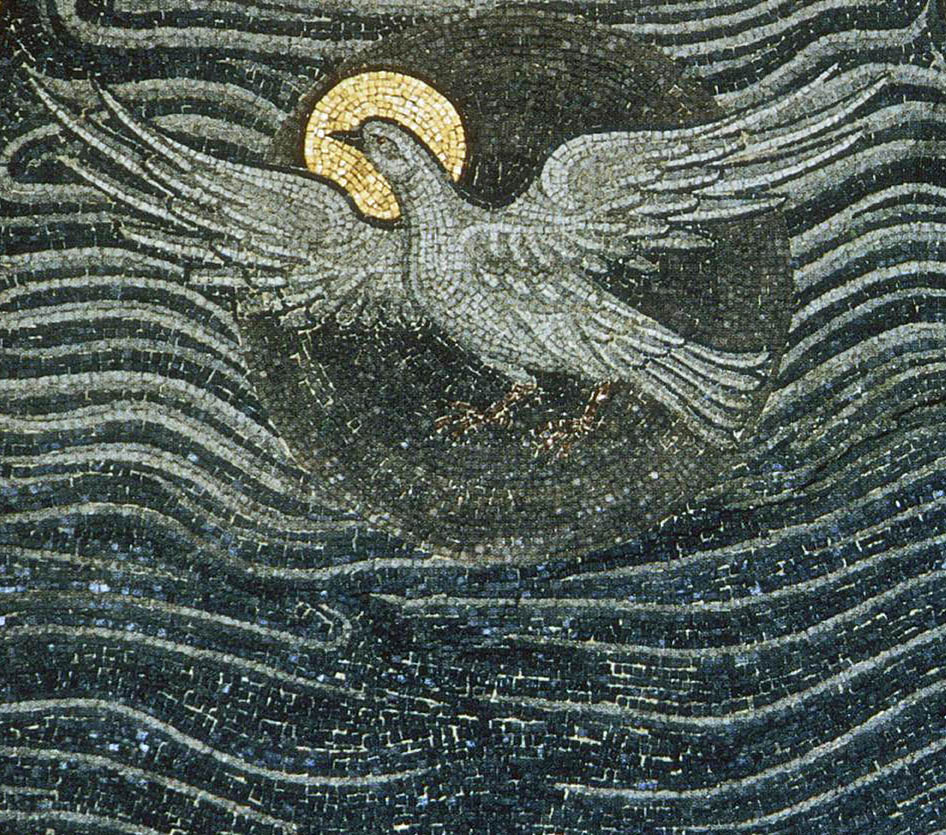 Mosaic, Dome of Creation, St Mark's basilica, Venice
Eric Jensen, on ecological conversion.
Ahilya Noone, on the cosmic Christ.
Gem Yecla, on cosmic intimacy.
Paulo Beltrame, on faith and science.
Kensy Joseph, on on science and the 'unknown God'.
Michael Smith, on Teilhard de Chardin.
Jojo Fung, on cosmic spirituality.
Marion Morgan, on spirituality in later life.
Anonymous, on a pilgrimage through alcoholism.
Robert E. Doud, on the priestly virtue of compassion.
Teresa White, on Marie Madeleine d'Houet and the Jesuits.
To see the full table of contents, and download a free article, click HERE.
Please click here to subscribe to The Way,
here to order a single copy,
and here for a sample copy.
Subscribers may download the whole of this issue here . You will need your subscriber number; if you have requested an electronic subscription a reminder of this number will have been e-mailed to you. Otherwise please e-mail us to obtain your number.