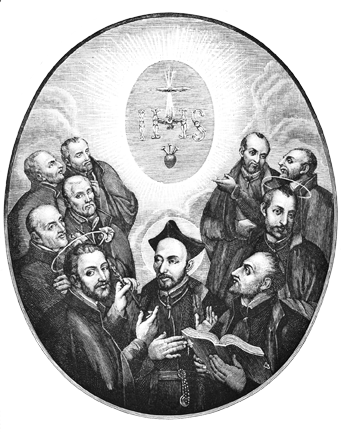 Tim McEvoy, on Ignatius and the stars.
Timothy M. Gallagher and David M. Gallagher, on discernment and prudence.
Gail Paxman, on the ingredients in Ignatius' recipe.
Joseph A. Munitiz, on Ignatius and the 'Mendoza Case'.
Harvey D. Egan, on the nature of Ignatian prayer.
Carlos Dominguez, on the personality of Ignatius.
John Zupez, on the Universal Apostolic Preferences of the Society of Jesus.
James Hanvey, on secularism and the Universal Apostolic Preferences.
Mark Rotsaert, on the letters of Pierre Favre.
Joseph A. Munitiz, on the vocation of Jerónimo Nadal.
Hedwig Lewis, on the first brothers of the Society of Jesus.
To see the full table of contents, and download a free article, click HERE.
Please click here to subscribe to The Way,
here to order a single copy,
and here for a sample copy.
Subscribers may download the whole of this issue here . You will need your subscriber number; if you have requested an electronic subscription a reminder of this number will have been e-mailed to you. Otherwise please e-mail us to obtain your number.