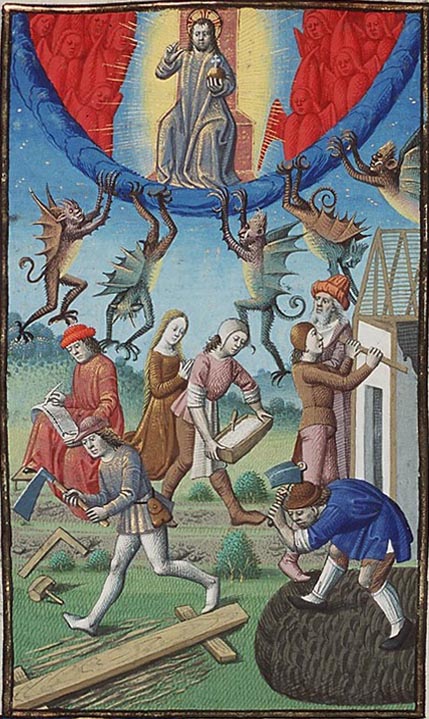 llumination from a French manuscript of Augustine, City of God, c.1475
Gem Yecla, on co-creation spirituality.
Teresa White, on faith and the Middle Ages.
Karen Howard, on silence and faith formation.
Francis Pudhicherry, on discernment in Ignatius' Autobiography.
Kathleen Taylor, on encountering Hinduism.
Phil Callaghan, on work in Catholic social teaching.
Carlos Dominguez, on accepting the cross.
Jane of Mary Khin Zaw, on balancing work and leisure.
Robert E. Doud, on hope and courage.
Marion Morgan, on the Rite of Christian Initiaion for Adults.
To see the full table of contents, and download a free article, click HERE.
Please click here to subscribe to The Way,
here to order a single copy,
and here for a sample copy.
Subscribers may download the whole of this issue here . You will need your subscriber number; if you have requested an electronic subscription a reminder of this number will have been e-mailed to you. Otherwise please e-mail us to obtain your number.